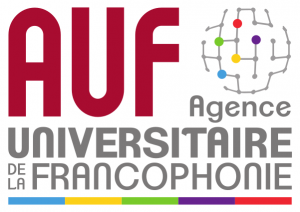 The Francophonie (Agence Universitaire de la Francophonie), created in 1961, is a global network of French-speaking higher education and research establishments. Its members are present in 85 countries. Its headquarters are located at the campus of the University of Montreal. It is directed by a Rector Bernard Cerquiglini.
The AUF has an annual budget of more than 40 million euros thanks to the intervention of governments, especially France, but also Canada, the French Community of Belgium, Switzerland and Cameroon.
The main actions of the AUF are:
The creation and animation of digital campuses (generic name for structures promoting ICT / TICE) and information access centers on many French-speaking campuses;
Development of scientific and university mobility in order to facilitate the movement of students and researchers within the French-speaking university space (2,000 scholarships on average per year);
Promotion of cooperation programmes supporting research and training in French;
Establishment of French-speaking networks;
Development of partnerships in order to:
to strengthen the place of universities, primarily from the south, in their role as development actors,
develop synergy between the Agency, member institutions, businesses and the private sectors,
to place the Agency's organization and know-how at the service of projects serving the Francophonie,
promote scientific expertise from the South,

Support for international scientific events, with priority given to promoting:

The participation of scientists from the South and the East
Publishing and publication of acts in French
The promotion of the French language in multilingual scientific events (translation, interpreting, etc.)

Publishing and dissemination of knowledge: The AUF develops, from books to the Internet, the publication and access to scientific and technical information in French. The objective is to contribute to the maintenance and development of university research, teaching and training.
Integration of open and distance learning: these are correspondence courses (online on the Internet) leading to state or university diplomas. The AUF offers more than 50 open and correspondence courses. It also makes its French-language digital campuses and information access centers available free of charge to selected candidates.
For more information, please visit the website: www.auf.org/
The Rector of Abdelhamid Ibn Badis University – Mostaganem participated in the 15th General Assembly of the AUF in Bordeaux on May 17 and 18, 2009.