Presentation
An international credit mobility (ICM) project is a mobility project between Erasmus+ programme countries and Erasmus+ programme partner countries (see Program Guide 2018).
This programme offers the opportunity to benefit from mobility to or from partner countries to:
Students from the 2nd year of higher education for a period from 3 months to 12 months,
Higher education staff for a period of 5 to 2 months,
Erasmus+ Program Guide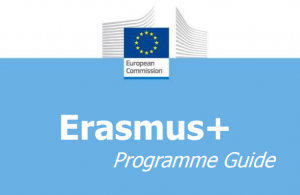 Programme member countries
The following countries can participate in all actions of the Erasmus + programme :
Member states of the European Union
Belgium
Greece
Lithuania
Portugal
Bulgaria
Spain
Luxembourg
Romania
Czech Republic
France
Hungary
Slovenia
Danemark
Croatia
Malta
Slovakia
Germany
Italy
Holland
Finland
Estonia
Cyprus
Austria
Sweden
Ireland
Lativia
Poland
United kingdom
third countries participating in the programme
Former Yugoslav Republic of Macedonia
Iceland
Norway
Liechtenstein
Turkey
Credit Mobility: How does it work?
It is managed by the national Erasmus+ agencies in the programme countries
Each higher education institution (HEI) shall establish an inter-institutional agreement(s).
The agreement specifies the framework for sending and hosting students and staff.


Study allowance amount
Allowance amount
Towards the programme countries
850 EURO

Group 1

: Very high living standards : DK, IE, FR, IT, AT, FI, SE, UK, LI, NO
800 EURO

Group 2

: Average standard of living : BE, CZ, DE, EL, ES, HR, CY, LU, NL, PO, SI, IS, TR
750 EURO

Group 3

: Low standard of living : BG, EE, LV, LT, HU, MT,  PL, RO, SK, FYROM
Allowance amount
Towards partner countries
650 euro
Region 1, Region 2, Region 3 and Region 4
Travel costs as the crow flies
| | |
| --- | --- |
| Travel distance in km | Travel costs in Euro |
| 00 – 499 | 180 € |
| 500 – 1999 | 275 € |
| 2000 – 2999 | 360 € |
| 3000 – 3999 | 530 € |
| 4000 – 7999 | 820 € |
| ≥8000 | 1100 € |
For the period (2015-2018), LUMAB had implemented 15 MIC projects in partnership with :
University of Porto, Portugal
Consortium MARE NOSTRUM (Lisbon, Porto, Algarve, EVORA), Portugal
University of Minho, Portugal
University of BABES BOLYAI ROUMANI, Romania
Technical University of Iasi (Romania)
Polytechnic University of Valencia, Spain
University of Compostella, Spain
University of Cartagena, Spain
Technological University of Lublin POLAND
University of POZNANE, POLAND
University of Messina, Italy
University of Aristotle of Thessaloniki, Greece
Technical University of Riga, Latvia
UPMC Paris
U Dalarna Sweden