On March 23rd 2021, an online information event will be organized on the Marie Skłodowska-Curie Actions under Horizon Europe.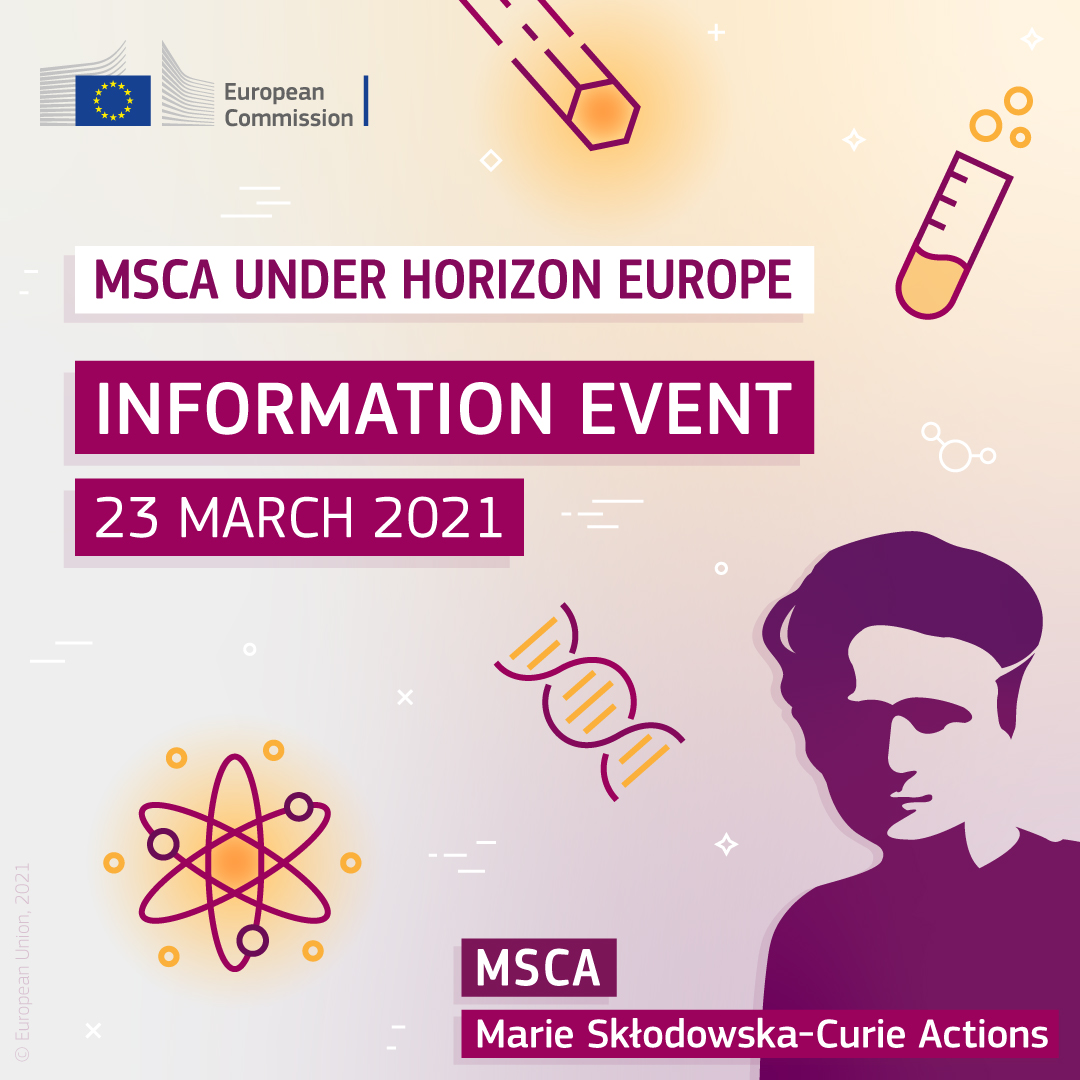 This event aims to present the MSCA programme under Horizon Europe and to encourage organisations and researchers to apply. Participants will learn about the changes to the programme and hear from beneficiaries, project managers and fellows about their experiences. Under Horizon Europe the MSCA will be simplified to make it easier to understand, implement and to apply for funding.
The information session is open to researchers, higher education institutions, research institutes, research funding agencies and any other organisations currently involved in the MSCA or interested in applying to future funding calls for the first time. Private sector organisations and other socio-economic actors are also encouraged to use the event to become acquainted with the opportunities the MSCA provide for intersectoral cooperation.
You can find all the information about the event here: https://europa.eu/!Ww98KR
The event will be webstreamed live on

23 March 2021

(9:00 to 12:30 CET, Brussels time)

and will be held in English. No registration is required.