Curriculum vitae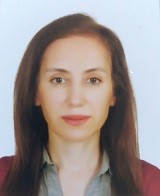 ---
Zeliha Selamoglu is a Professor in Medical Biology department of Nigde Ömer Halisdemir University, Turkey. She earned her PhD in Biology from Inonu University, She has published over 275 peerreviewed journal articles with over 4452 citations and many technical reports. She is a member of Society for Experimental Biology and Medicine: Associate Membership and European association for cancer research. She has served as Editorial Board member for many Journals.
Her research interests include tyrosine tydroxylase activity, oxidative stress, antioxidants, selenium, bee products such as propolis and also natural products. Her current research concerns the antioxidant activity, in vivo oxidative stress by environmental chemicals and health risk assessment of environmental chemicals. The studing of heavy metals which environmental contaminants, toxic agents and trace metals which have some metabolic and environmental effects are important try fields. She has researched antihypertensive effects of organoselenium, bee products such as CAPE, pollen and propolis which played an important role in supression of oxidative stress, too. She has also researched biological activities of natural protective agents which is very important at detoxification of toxic chemicals. Besides, that the investigation of natural antioxidants which has metabolic significance and effects againts oxidative stress and hypertension in vivo. In addition to, synthetic antioxidants has been included her interested area.
H-index: 39
Citations: 4452
i10- index: 100
Research Interest: Medical Biology, Molecular Biology, Biochemistry, Biotechnology, Oxidative stress, Antioxidants, Antiaging, Cancer.